Total Solar Eclipse, Indonesia - March 9, 2016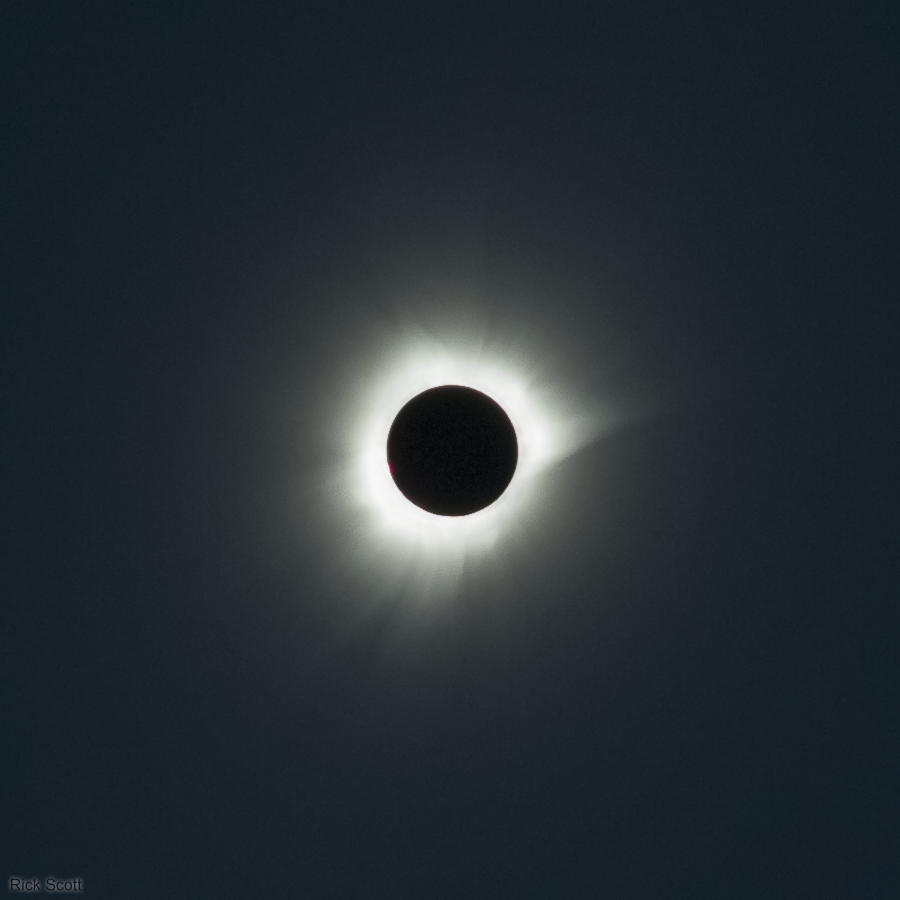 This photograph shows the total solar eclipse that occurred on March 9, 2016. I took this photograph from a ship a little west of Sulawesi, Indonesia using a high-end point-and-shoot camera. I wasn't planning on photographing it on this trip because I was on a moving platform (the ship) so I didn't bring a telescope. As long as I was there, I decided to at least set up my small camera just to see what I could get. It's not perfect but much better than I expected.
Photographer: Rick Scott
Date: March 9, 2016
Camera: Canon PowerShot G1 X
Exposure: Composite of 2 x 1/13 sec, 1 x 1/50 sec, and 1 x 1/100 sec all at f/8 and 400 ISO in Raw mode
Lens: Internal zoom set to 60.4 mm (112 mm equivalent for full frame)

Processing done with Adobe Photoshop CS6.

---
Rick Scott's Natural Images Home Page
Updated: June3, 2017