Rick at Moaning Cavern, California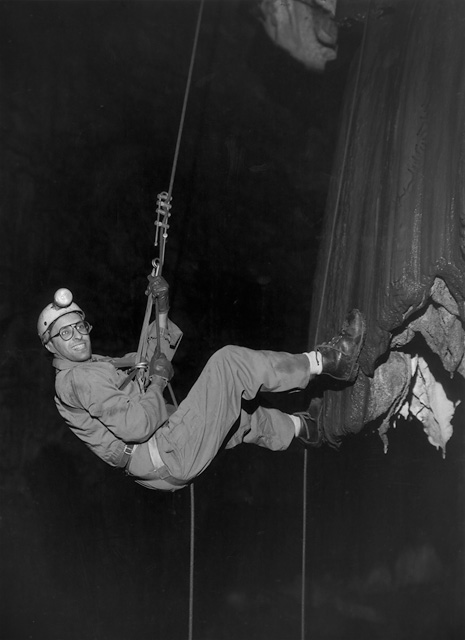 Here I am "on rope" for the first time ever and it happens to be on a two hundred foot drop into a cave! This was a guided wild cave tour in Moaning Cavern in California. They supplied the descending equipment which turned out to be easy to use. The "U" shaped device with the bars is a rack. It offers a lot of control over the amount of friction on the rope to control the speed of descent.
This photograph was taken by a cavern staff photographer while he was standing on a spiral staircase that's used to exit the cave after rappelling into it and for tours that don't include the rope descent.
---
Rick Scott's Natural Images Home Page
Updated: 7 November 2005