Shiprock and Dike, New Mexico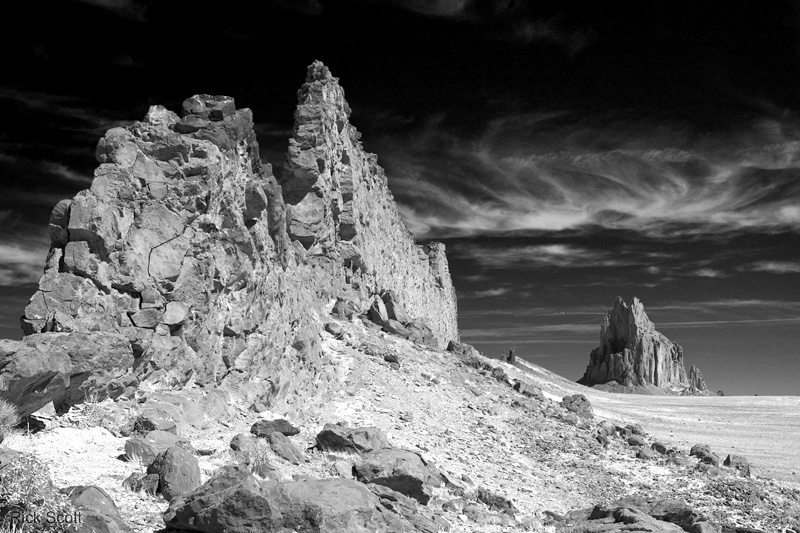 The photo above shows the stunning Shiprock (in the background) and it's southward heading dike. Shiprock is a large volcanic neck located 11 miles southwest of the town of Shiprock, New Mexico. Shiprock has two large dikes, the one shown here and another that heads west of the peak and some smaller ones. The neck was located deep inside the volcano that eroded away to expose it. The dikes were also created deep underground when magma intruded into radial cracks producing these thin sheets of lava. The local Navajos call it Tse Bitai or Winged Rock. This photograph was taken 3.5 miles from Shiprock on June 25, 2011.
Photographer: Rick Scott
Date: 25 June 2011
Camera: Canon EOS 40D digital camera
Lens: Canon EF 16-35mm f/2.8L USM IS at 32mm
Exposure: 1/125 second at f/8
Camera Mode: ISO 100 RAW
Software: Adobe Photoshop CS5 for RAW conversion and image processing.
---
Rick Scott's Natural Images Home Page
Updated: 19 July 2011