Horseshoe Dam, Arizona


Lens: Canon EF 16-35mm f/2.8L USM IS at 16mm
Exposure: 1 second at f/16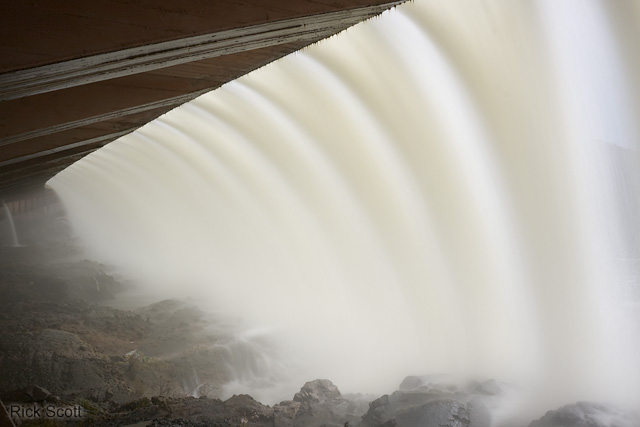 Lens: Canon EF 16-35mm f/2.8L USM IS at 16mm
Exposure: 1 second at f/16

Horseshoe Dam is one of the dams on the Verde River northeast of Phoenix, Arizona. The spring snow melt of 2010 made a high flow rate on the river, which created the conditions that made these dramatic images possible. There is a walkway under the lip of the spillway that people can walk on, which is where I made the second image on this page. The panorama is made from nine overlapping images.
Photographer: Rick Scott
Date: 27 March 2010
Camera: Canon EOS 40D digital camera
Camera Mode: ISO 100 RAW
Software: Adobe Photoshop CS5 for RAW conversion and image processing, PTGui for panorama processing.
---
Rick Scott's Natural Images Home Page
Updated: 15 May 2011