White House Ruins in Canyon de Chelly, Arizona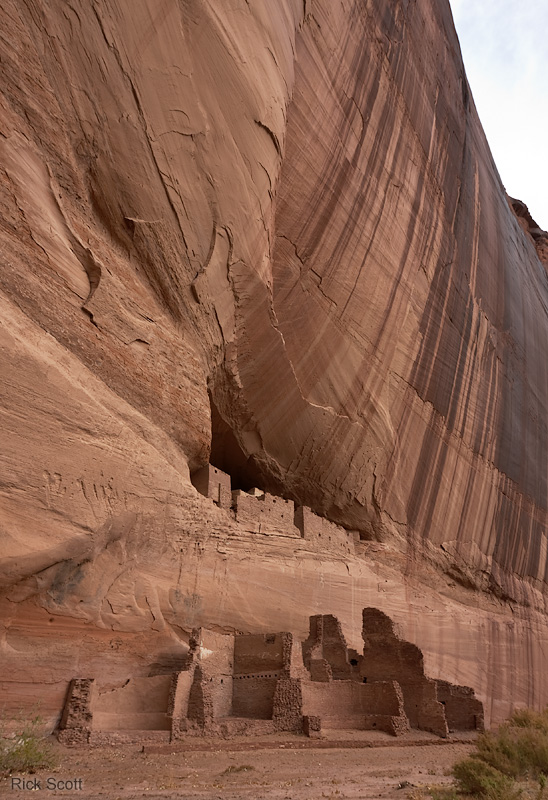 The White House ruins are probably the most famous of the many cliff dwellings in Canyon de Chelly National Monument. It is the only place within the canyon that visitors to the park are allowed to hike to or visit without a Navajo guide. I have visited the White House ruins a few times over the past few decades and have seen changes in the land and vegetation near them. One of the pleasant changes is the new fence around the ruins. It is now far enough away that it does not intrude into photographs. It also keeps people a little farther away to help protect the site.
Photographer: Rick Scott
Date: 28 November 2009
Camera: Canon EOS 40D digital camera
Lens: Canon EF 16-35mm f/2.8L USM IS at 16mm
Exposure: 1/60 second at f/8
Camera Mode: ISO 100 RAW
Software: Adobe Photoshop CS5 for RAW conversion and image processing.
---
Rick Scott's Natural Images Home Page
Updated: 9 July 2011